Info Asagao to Kase-san.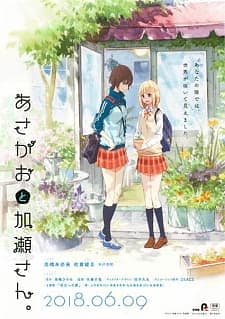 Sinopsis:
Yui Yamada, seorang gadis pemalu yang suka merawat tanaman hijau sekolahnya, jatuh cinta dengan Tomoka Kase yang kekanakan dan atletis. Keduanya akhirnya mulai berkencan, dan cerita mengikuti pasangan saat mereka menghadapi berbagai tantangan dalam hubungan mereka.
Download Asagao to Kase-san – OVA Subtitle Indonesia
Maaf jika link tidak bisa atau mati silahkan komentar atau pm di fanspage.